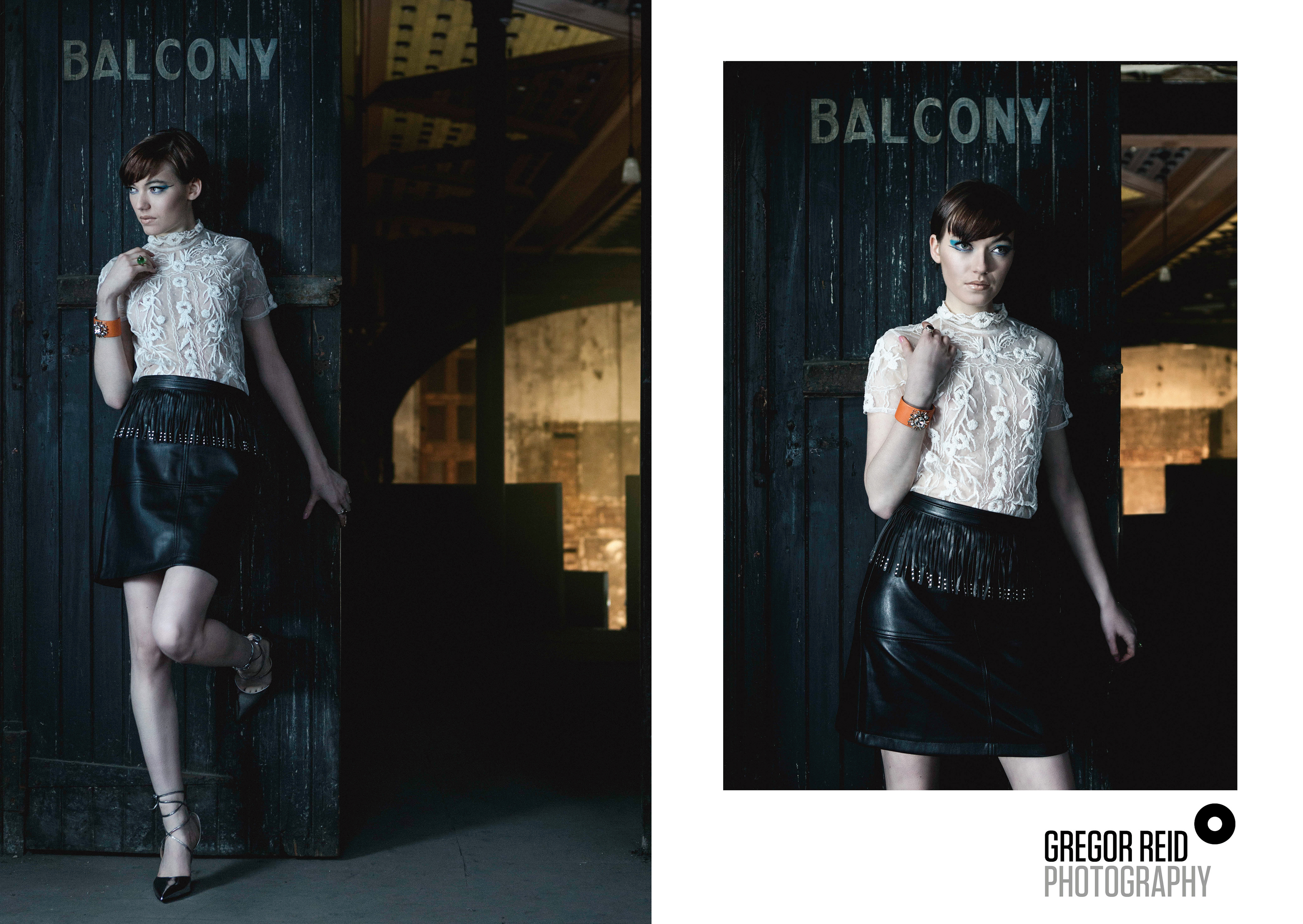 This was my first haunted shoot... allegedly.
For the latest Westender fashion shoot our location was Europe's oldest music hall, Glasgow's stunning Britannia Panopticon. An incredible building dating back to the 1850's, where a 16 year old Stan Laurel fist appeared on stage telling jokes. The building itself is a restoration in progress so while parts of it are fully functioning other parts are less accessible and and in various states of decay. Which is of course exactly where I wanted to shoot. So health and safety had to be seriously adhered to as stairs were crumbling and floorboards were missing. We also had to contend with the mischievous ghost of a performing monkey who liked to mess around with equipment.
The brief for our stylist Vivienne Masters was lace and leather and for Terri Craig our hair and make-up artist we wanted hair tight and short and very distinctive make-up.
In terms of lighting I had no choice but to work with speedlites as the power would not have been sufficient for my studio strobes. If we so much as plugged in a hairdryer at the same time as boiling a kettle the fuses would blow.
It was also very cold which was fine for us as we just layered up but for our model Meg, dressed in sheer lace, it was less than pleasant. Despite all that Meg did an incredible job and gave us a great variety of shapes and poses with every release of the shutter. The lace and leather combinations that Vivienne provided worked brilliantly and Terri nailed it as usual with the hair and brilliant blue eye make up.
Thankfully the monkey let us get on with our work and Suz our editor kept us fed and watered throughout the day and made sure no-one fell through the ceiling or died of hypothermia.
By the time we were finished the light had completely faded and the old music hall had taken on a very eerie atmosphere. I was definitely time to pack up before the original inhabitants came out to play.
Check out the results
here
.